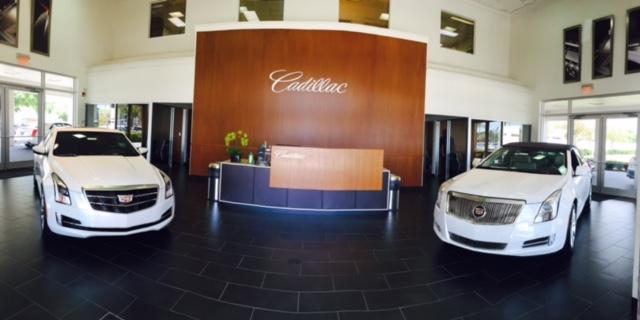 DEAR PRESENT AND FUTURE CADILLAC CUSTOMERS,
I would like to take this opportunity to personally welcome you to Sunset Cadillac of Venice. We are one of the many dealerships in the Sunset Automotive Group that was originated in 1979 and that has continued to grow and expand over the years. Here at Sunset Cadillac of Venice we have one goal in mind: Treat every customer in such a memorable way that when the transaction is completed they will tell someone else how great it was. Not only are you purchasing a luxury vehicle, but you are entering into a long term relationship with the Sunset family. Our knowledgeable product specialists will go over and above to make your car shopping experience a pleasurable one and also make sure you feel comfortable with your luxury car purchase.
Sunset Cadillac of Venice not only sells new car vehicles but also has a pre-owned department that carries Certified Cadillacs and many other vehicles brands. At Sunset Cadillac of Venice, we carry the cleanest, most unique, lowest mileage vehicles found anywhere. Our average vehicle is driven less than 9,000 miles/year, is a non smoker and garage kept. We pride ourselves in offering the best vehicles at very fair prices.
Whether you are in the service department, body shop, or visiting our showroom, we invite you to enjoy many of our amenities offered such as coffee and donuts in the morning, cookies throughout the day, and a variety of cool beverages at your convenience.
Thank you for shopping online at Sunset Cadillac of Venice and we look forward to seeing you in our showroom or service department soon. If you have any further concerns or questions please do not hesitate to contact me or a member of my staff.
Sincerely,
Jeffrey Kaminske
General Manager